You have a date. It's different than other dates. He always seems to be looking over your shoulder and comments about things that are behind you versus the nice shoes you just bought. She's totally cool. She never complains about how you don't tuck in your shirt and she's fine if you wear flip-flops no matter where you go.
Your date is a webcam.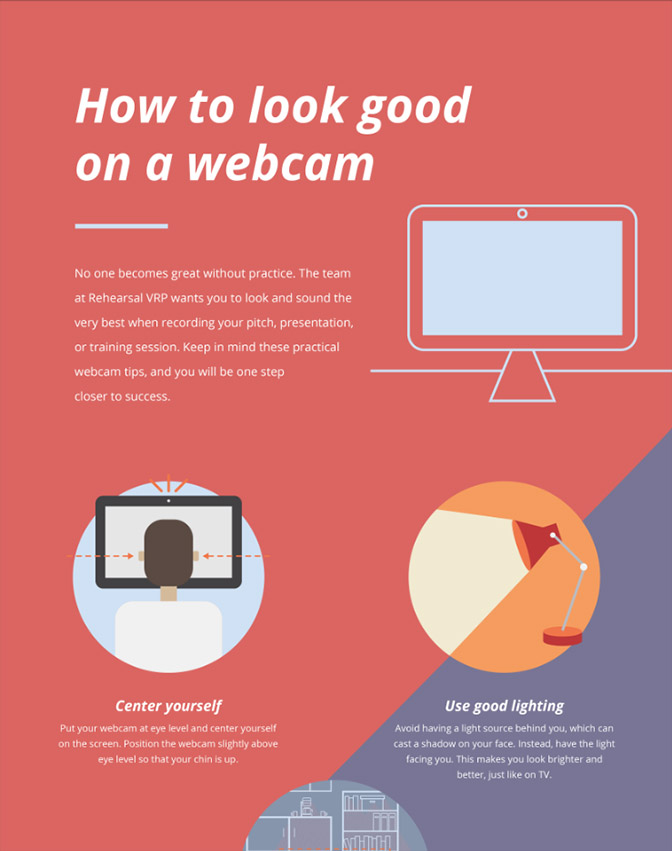 Your webcam captures you from the waist up in most cases. Your webcam cares a lot about the wall behind you. What else is your date looking at and how can you make the best of your time together? Get the latest infographic from Rehearsal, then practice your webcam style, and share it with us on Twitter @Rehearsal and hashtag #meandmywebcam.