"We could have gone with another provider, but the Rehearsal Team went the extra mile to give us everything we needed. That's how we work and we want to work with partners who are willing to do the same."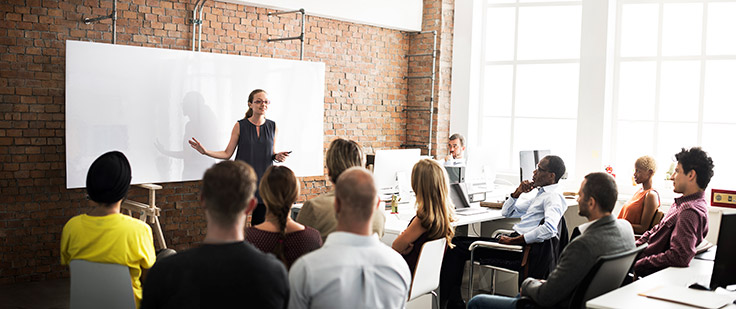 The Challenge
This global learning company trains 100+ associates each year to deliver a signature training program for the company. The signature program reveals individual thinking and behavioral preferences through experiential and interactive learning. As part of the associate training process, each must be reviewed by seasoned coaches to ensure understanding of the content and ability to identify thinking patterns and behaviors of the students in the class. The content in these workshops is personal and can be sensitive so the company must ensure that its trainers are ready and able to do the job accurately and consistently.
Prior to implementing Rehearsal, associate reviews were done in person and through videos sent on flash drives; however, with a growing team and limited resources, the company was forced to find a more scalable solution.
The Solution
After learning about Rehearsal's technology, the company bypassed a pilot program and went directly into implementation. A group of associates began their training experience using the Rehearsal platform. They were provided with instruction to learn the content of the workshop and then asked to use Rehearsal's technology to record their best delivery. The response to the technology was very positive.
The Results
Since June 2015, hundreds of associates from North America have used the Rehearsal platform to practice and showcase their training abilities. The coaches find it much easier to pinpoint where feedback is necessary which helps the associates to more quickly improve and get in front of the students for live workshops. Travel needs have been reduced and trainers find the process far more efficient.
Based on the results, the company has now implemented Rehearsal internationally.